Boeing Studio
Made to move you — step into the studio to enjoy a journey through innovation and achievement that will leave you feeling inspired.
Now Showing: "747: Queen of the Skies" — immerse yourself in the remarkable history of the Boeing 747 with hundreds of photos, historic films and footage from the recent sendoff of the last of her kind.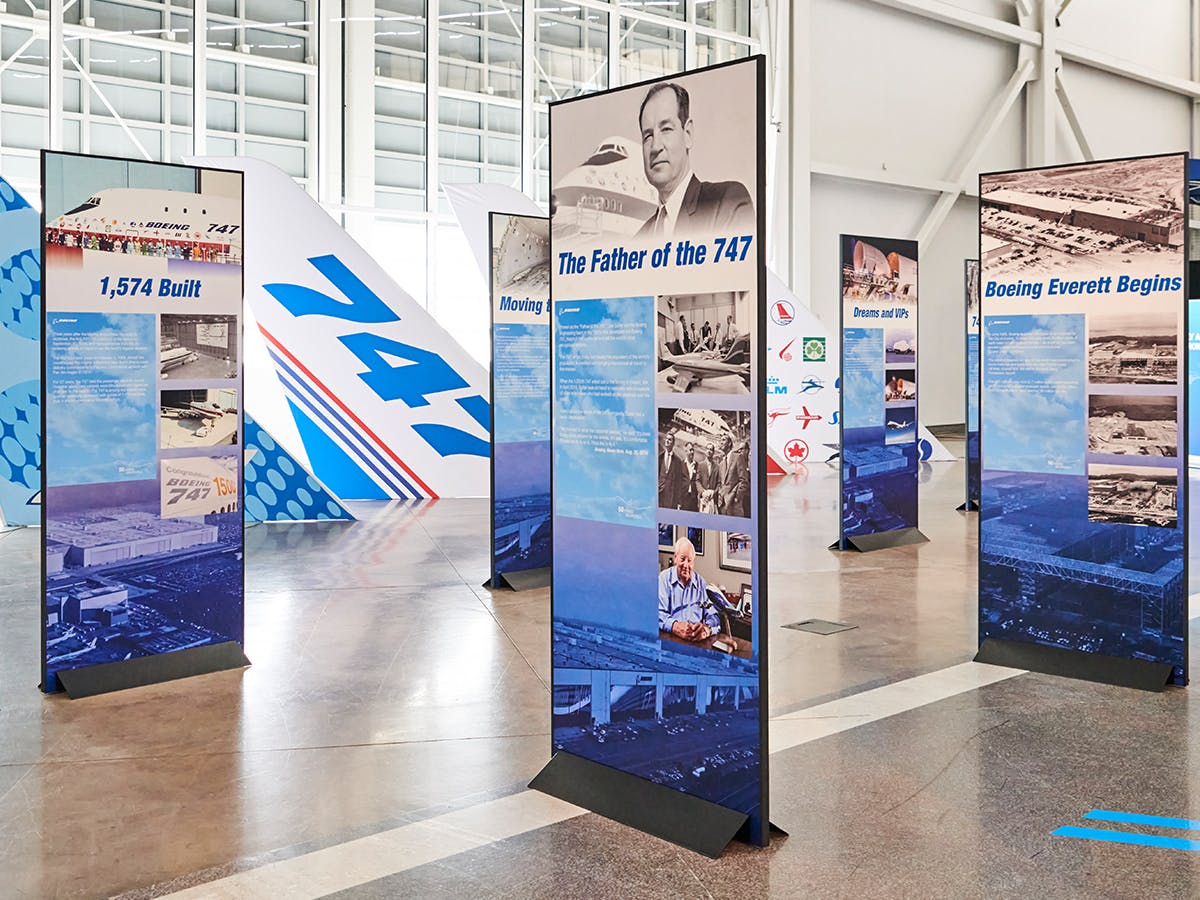 Queen of the Skies:
Celebrating the Boeing 747
Continue your visual journey in the Gallery—make your way through the 747 Exhibit to learn more about the iconic aircraft, where it was assembled and the "Incredibles" who made it all happen.