Cargo Air Vehicle (CAV)
Since it was unveiled in 2018, the Cargo Air Vehicle (CAV) has evolved from an initial concept to a prototype air vehicle. The CAV allows us to test new technologies for safe, sustainable and seamless mobility.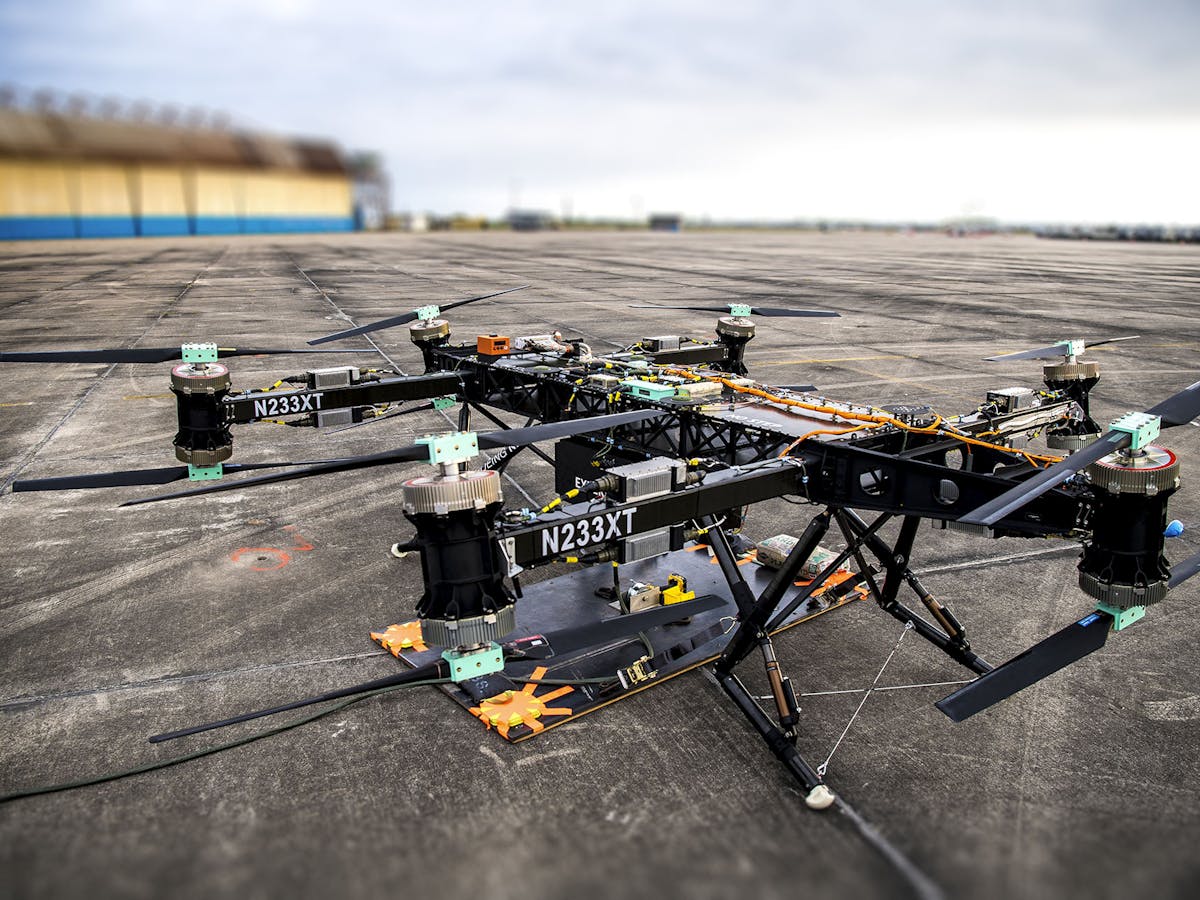 How big is the CAV?
The CAV is an eVTOL (electric vertical takeoff and landing) and what makes it so different is its huge size - it measures 17.5 feet long (5.33 meters) and 20 feet wide (6.1 meters) and weighs more than 1,000 pounds (450 kilograms). The CAV is powered by an electric propulsion system and is designed to carry a payload up to 500 pounds (227 kilograms).
This technology opens up new possibilities for safely and efficiently transporting goods in a variety of industries.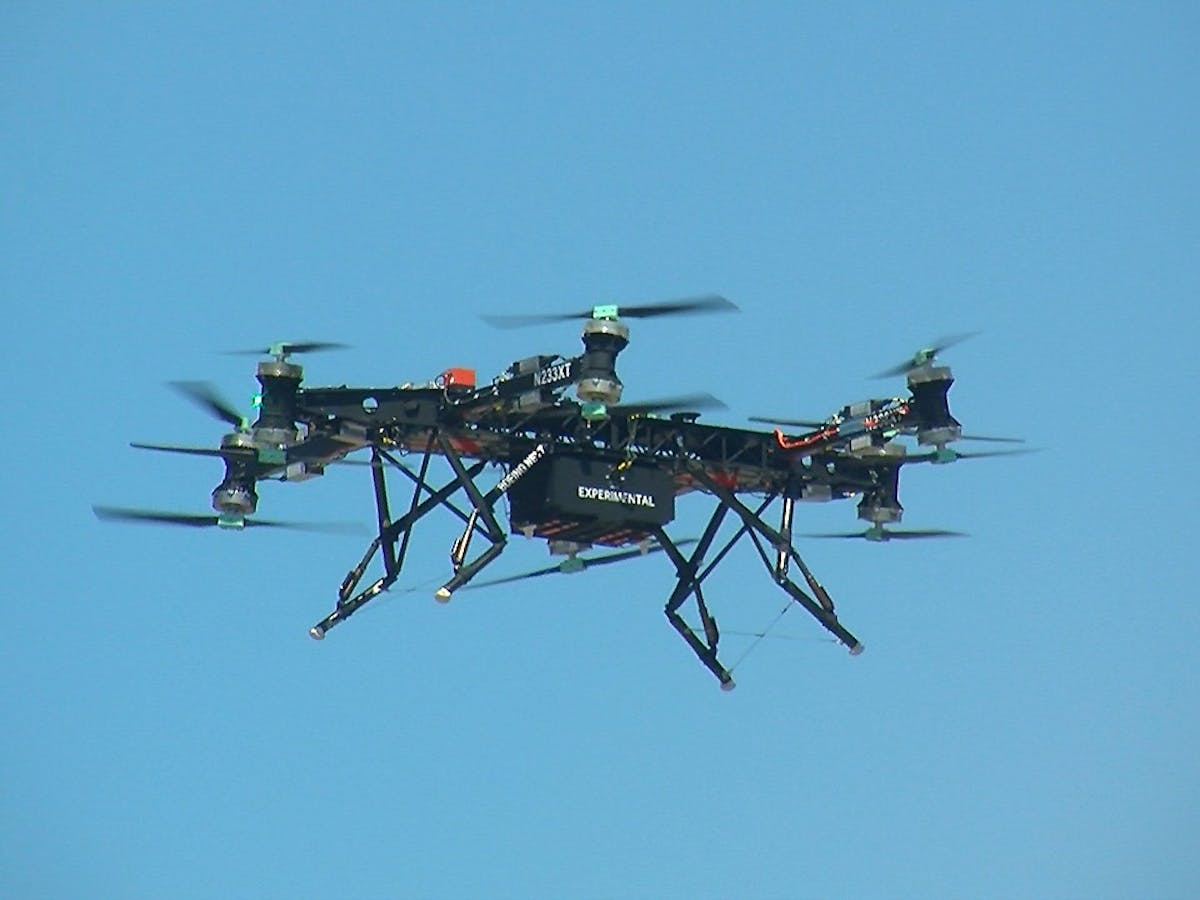 Cargo Air Vehicle Flight Testing
The CAV completed over 150 flight tests in 2019. Depending on the weather, the aircraft flew up to seven times a day.
Follow this link to watch the CAV during flight testing, and learn more about the Boeing team developing this technology.
Learn More
Stay Connected
Join the Boeing Future of Flight email list for the latest updates.