DRONES AND ROBOTICS
DRONES
Do you know Boeing also makes drones? Learn about the drones we are building for the future and fly miniature quad-copters in our indoor drone cages. Recommended for ages 7 and older.
Schedule:
Thursday through Monday: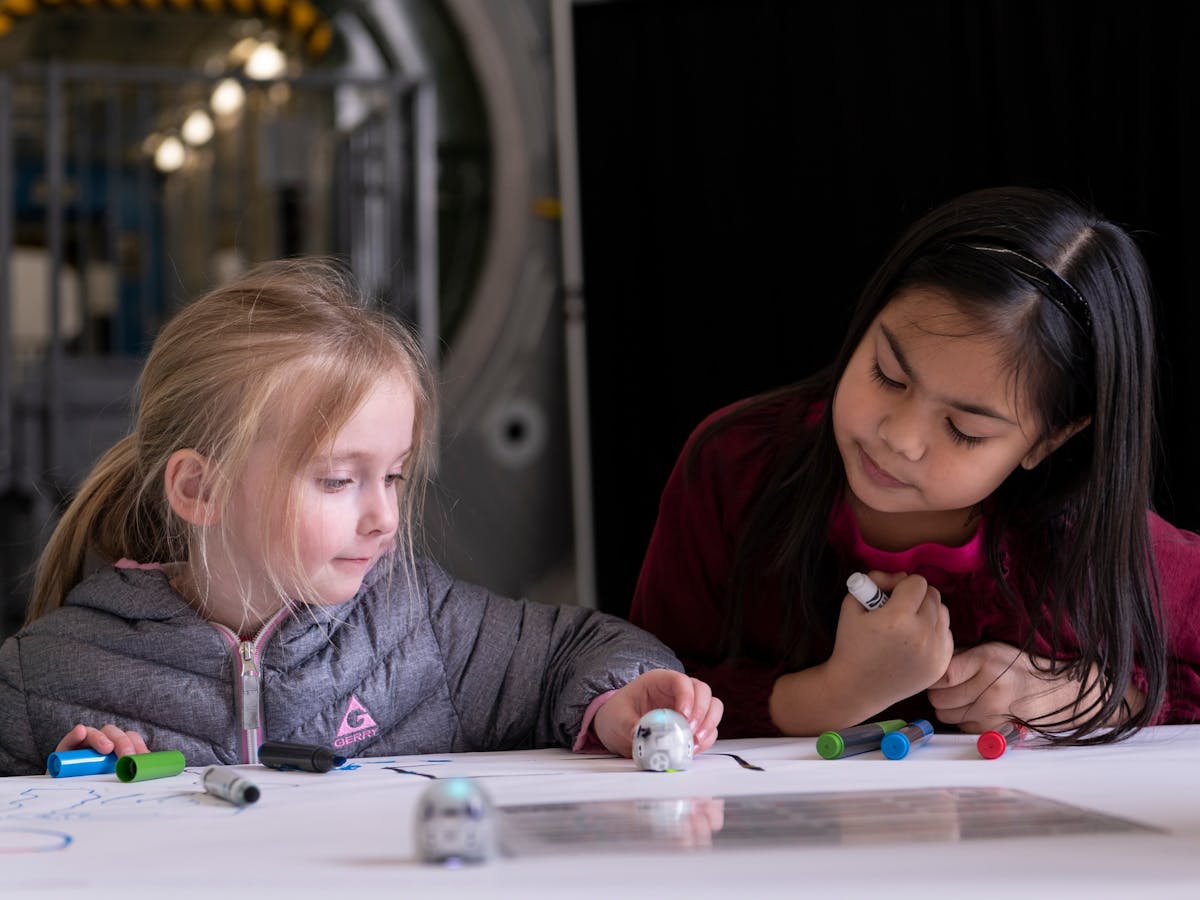 ROBOTICS
Learn the ways robots are helping to build the future of aviation and discover how easy robotic coding can be in this fun interactive experience. Recommended for ages 5 and older.
Schedule:
Thursday through Monday:
Intermittently open until further notice.
Health and safety measures for our Gallery's interactive exhibits
We have cleaning and sanitization practices to support the health and wellness of our guests and employees. Boeing Future of Flight has routine cleaning and sanitization throughout the facility including interactive exhibits, display screens, and remote control devices which are thoroughly cleaned and rotated after every use. Hand sanitizer stations are available at locations throughout Boeing Future of Flight. For additional health and safety information please click here.