SPACESUIT
What major athletic shoe company designed the latest spacesuit boots shown below?
A: Reebok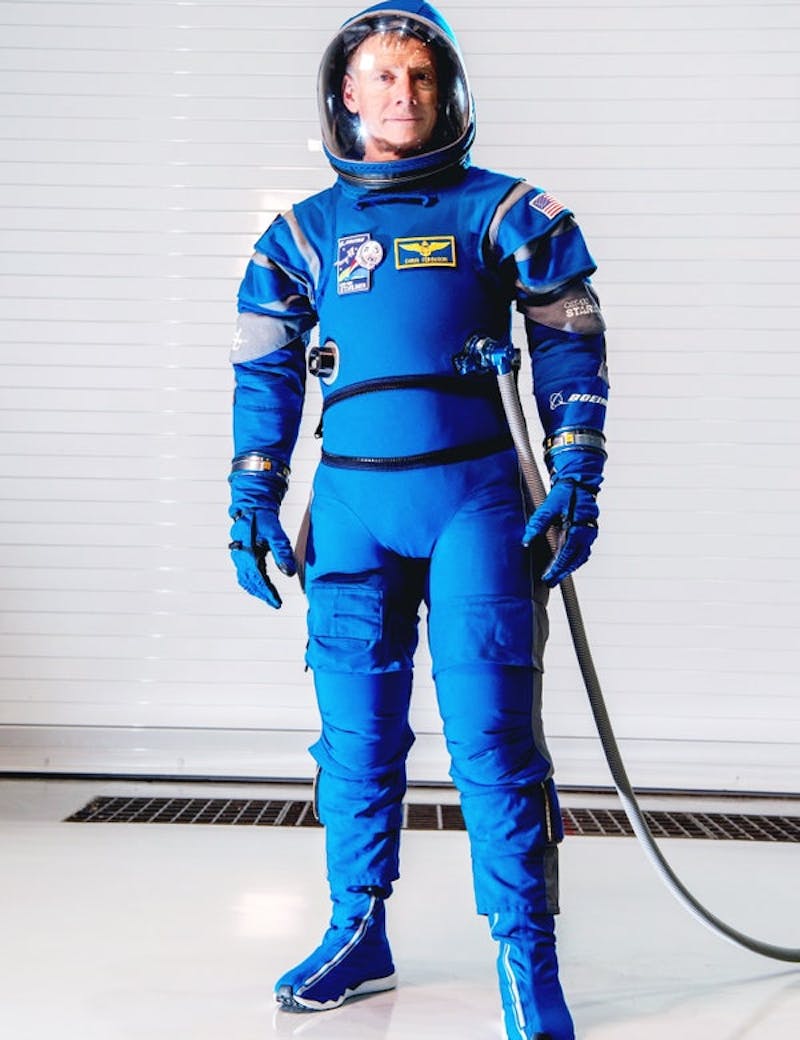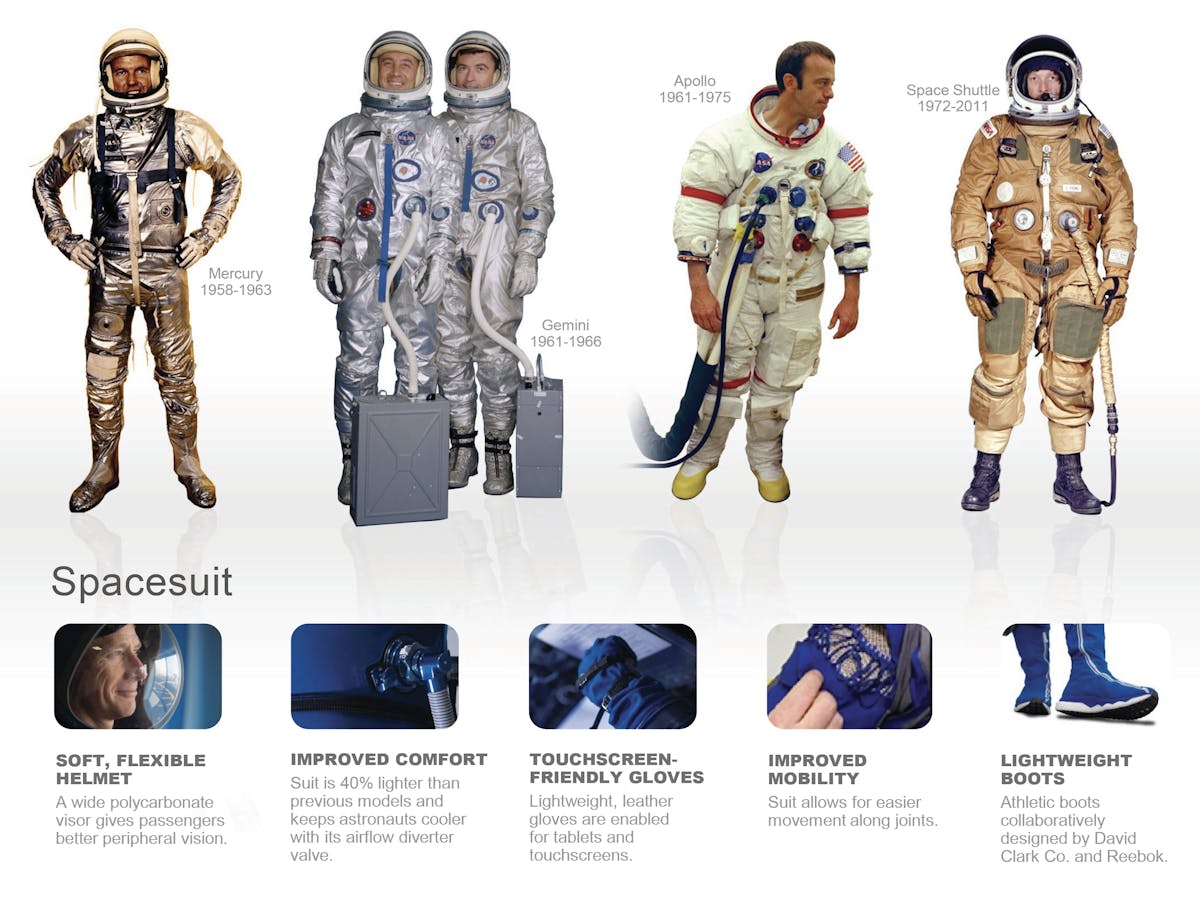 Spacesuits:
Through the Years
The new "Boeing Blue" spacesuits were designed to provide crew members with functionality, comfort and protection. The Starliner spacesuit provides greater pressurized mobility and is about 40 percent lighter than previous suits. Its innovative layers will keep astronauts cooler as well. Boeing astronaut Chris Ferguson wears the new Boeing spacesuit (above).
Stay Connected
Join the Boeing Future of Flight email list for the latest updates.